Refer Friends & Family
As a valued patient, if you are satisfied with our service we would appreciate that you tell your friends and family about us. As a gesture of appreciation, we are giving existing patients who refer TOOTHism to a new paying patient a £5 Marks & Spencer Gift Voucher per referral
(Terms & Conditions apply*).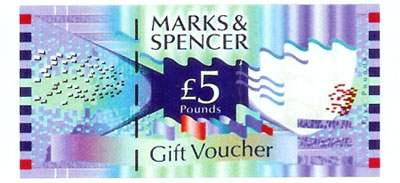 HOW IT WORKS
Terms and Conditions*
Start date 1st May 2013. Only valid for new patient check-ups after this date.
The referred new paying patient must provide in writing the full name of the referring patient during their check-up visit. This can be done on Referral Programme form supplied during their check-up visit.
This promotion expires on 30th March 2020.
Participants must be at least 18 years old.
A referred new patient can only give the details of one referrer.
A referrer is entitled to a £5 Marks & Spencer Gift Voucher for every paying new patient they refer.
Voucher cannot be redeemed for cash by TOOTHism Dental Clinic.
After a referred new patient has had their check-up, the referrer will be notified by email, sms or post to visit and collect voucher/s.
Qualifying Vouchers must be collected from TOOTHism only by the referrer within 2 months of the referred new patient check-up date.
Voucher must be collected by the referrer in person from TOOTHism Dental Clinic as a signature is required on collection.
We will not send the voucher by post. The voucher will only be given to the referrer.
Staff are excluded from participating in this promotion.